"People who know olive trees revere them, like angels that spring from the earth. They live off them in the best way. Every tree is an individual, anarchic, a struggling survivor."    Willis Barnstone
Our passion for true olive oil began on the tiny Maltese island of Gozo, the land of Calyspso, and home to Ggantija, a 5500 year old megalithic temple, second oldest manmade structure in the world, which stood around the corner from our home. After attending an olive oil tasting dinner, and meeting our first olive oil enthusiast, we became fast friends and helped him with that year's olive harvest. From that day we were hooked, and the next thing we knew we had purchased a farm of ancient olive trees in southeastern Sicily, outside the baroque gem of a UNESCO World Heritage town of Noto, finding ourselves deep in the heart and intrigue of olive oil culture.
We arrived just in time for our first olive harvest of the magnificent ancient 50 to 500 year old olive trees, which had long been abandoned. Spreading the large green nets under the canopy of the trees, we learned to harvest olives in the traditional manner of using large chestnut and bamboo sticks and hand held rakes, to knock the olives off their branches, choosing just the right time when there was a balance of various stages of ripening, a myriad of greens, blues, and purples.
We went with our harvest each day, to the "olificio" at the foot of our hill, where all the local farmers brought their freshly picked olives, to have them milled into an exquisite indescribably delicious golden green liquid, the juice of olives. Eureka! This was when we had our first inspiration to bring true fresh unrefined olive oil to the United States only weeks after arriving in Sicily.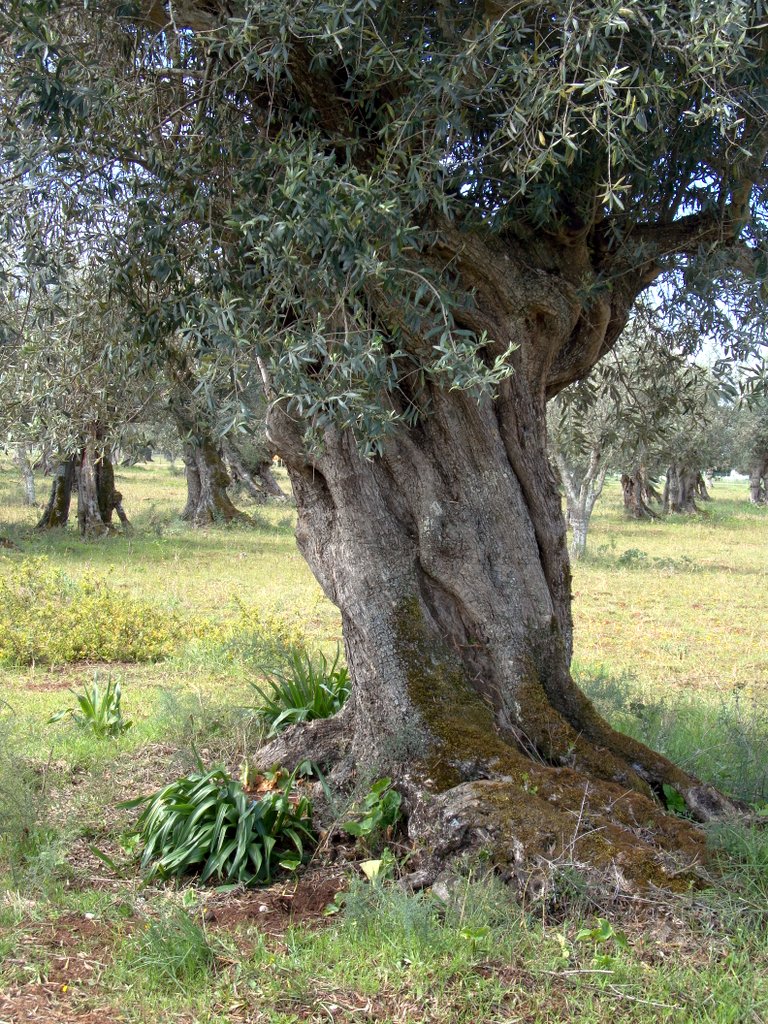 After many colorful adventures and an intensive initiation into the exquisite olive oil culture of bella Sicilia, our journey led us to the beloved Alentejo region of Portugal with it's wide open rolling hills, vast expanses of cork oak forests and abundant olive groves. It is here that we found an olive oil producer, who produces some of the finest olive oil we have tasted, derived from olives harvested from his old growth olive trees and milled in his very own mill, under the very strict guidelines required for DOP designation Denomination of Protected Origin. This means the oil must be derived from old growth trees which are heritage to the region of Moura, historically renowned for it's olive oil, the olives must be milled within 24 hours of harvest and specifically cold pressed to ensure the finest results.